Netscape Navigator 4.xx Homepage Setting
Select the Navigator option and a screen will open like the one shown below.
Enter in Surfari Internet's homepage URL like shown in the image.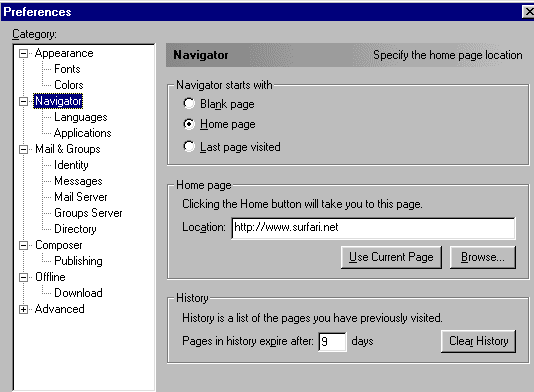 Now click on the OK button at the bottom of the window and your new homepage location will be set.